About WRc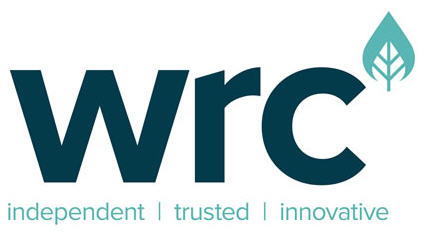 Driven by our clients' needs, WRc is an independent and employee-controlled organisation. As an innovative research-based consultancy, we are passionate about using scientific and engineering skills to develop robust and sustainable solutions to our clients' problems.  We work in the water, waste and environment sectors and contribute to the protection, enhancement and maintenance of the natural environment.
WRc (Water Research Centre) is an independent and employee-controlled organisation with an expertise built from over 80 years of national and international work. WRc's clients are at the centre of everything they do. WRc remains true to their origins and continue to place an emphasis on the use of robust science and technical excellence to underpin our services to their clients as they face the challenges of the 21st century.
WRc is dedicated to providing innovative and practical solutions to customers and operates in the water, waste and environmental sectors. Some key benefits of working with WRc include:
delivering value from innovative solutions
being responsive to our clients' demands
striving to be trusted as a centre of excellence that always delivers
providing challenging opportunities for all employees
WRc - Expert Witness and Training
 As an independent, public limited company with a wide range of expertise and skills in the water, waste and environment industry, WRc is well placed to give expert technical evidence in proceedings before a court or arbitrator.
Having participated in a range of legal cases, WRc can give reliable scientific and engineering, oral or written evidence and statements for civil, criminal, industrial tribunal and international arbitration proceedings. We are experienced in undertaking relevant sampling, materials analysis and delivering succinct technical reports. Our expert advice and witness work includes operations, planning and environmental impact issues.
Services Offered:
A rapid response
Independence
Multi-disciplinary breadth of expertise and experience
Impartiality
Thorough technical investigations
Reliable and clear, scientific and engineering reports
WRc provides specialist training, workshops, seminars and secondments to support performance improvement in the water, waste and environment industry. We get involved in both technical and management programmes, often to implement new legislation and demonstrate new technologies and best practice. WRc can also design client-specific programmes. These include seminars, workshops, classroom-based programmes, secondments and study tours.
WRc works with water and sanitation utilities, waste management organisations, governments and regulators, plus those in the supply chain. Examples of our multi-disciplinary work include:
Specialist training programmes and seminars to implement new legislation and standards and to demonstrate new techniques and technologies. 
Facilitated workshops to develop innovative strategies, tools and research road maps. This includes workshops to implement research through the Portfolio collaborative programme and developing strategic roadmaps for future research needs. 
Software implementation programmes, for example, strategic training in the use of rapid wastewater impact assessments using SIMPOL for environmental regulators. 
Developing best practice guidance and manuals with regulators and users, and implementing these with specialist training. 
Secondments or staff exchanges to facilitate technology or knowledge transfer and to implement new legislation and standards.
This email address is being protected from spambots. You need JavaScript enabled to view it.
Certification