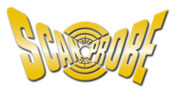 Scanprobe are an independent company established in the UK in 1985, specialising in the design, manufacture and assembly of CCTV inspection systems.
Scanprobe equipment has been evolving constantly through three decades, resulting in range of practical and reliable systems suitable for use in drains, water mains, chimneys, bore holes and sewers in pipe diameters from 35mm up to 1000mm. 
Scanprobe offer a wide range of equipment and machinery to help with pipeline inspection, including:
Portable video pipe inspection systems for pipes from 30mm diameter upwards
Crawler Pan & Tilt Pipeline inspection systems  for surveying pipes from 150 - 1000mm
Heavy-duty CCTV inspection systems designed to survey from a single access point in pipe sizes over 50mm up to 600mm Ø.
Precision high pressure water cutters, allowing for effective and precise cutting
Portable telescopic video systems  allowing inspections of those hidden issues and hard to reach places
Wireless inspection cameras -  lightweight, ergonomic, handheld for those hard to reach areas.
Portable, manual winch for use with the Scanprobe Hydro-Cutter, and other pipeline inspection systems, within pipelines
Radio sound systems, designed for easy use with Scanprobe camera systems - accurate and reliable tracing of pipelines  from above ground - using a hand-held receiver.
This email address is being protected from spambots. You need JavaScript enabled to view it.