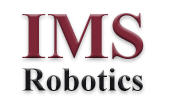 IMS Robotics GmbH has, since 1992, specialized in developing, engineering and manufacturing robots for sewer rehabilitation.
Through many years of working closely with customers and dealers in the market IMS's R&D department have been able to successfully introduce new and innovative devices onto the market for pipeline maintenance and rehabilitation.
All of IMS's innovative products are exclusively developed and manufactured in Germany, and have been sold into over 30 countries around the world. IMS Robotics are market leaders in the supply of robots for small pipe sections.
IMS Robotics extended its product range in 2014, with the takeover of the Swiss company Umwelttechnik Jenni - specialists in producing UV-curing systems of the highest quality.
IMS offer a well-rounded product portfolio with a high level of effectiveness and service, and a particular priority on user-friendly handling and the best possible mobility of its equipment.
Customers can be confident their pipeline inspection, maintenance and rehabilitation need will be met withj IMS equipment and its experience and expertise:
Robotics & Cutting
UV Curing Systems
Research & Innovation
JBP Consultancy Services are distributors for IMS equipment in Malaysia, and through partner companies in the JBP Group, also handle IMS distribution in other ASEAN markets and through JBP Composites in European markets as well.
This email address is being protected from spambots. You need JavaScript enabled to view it.