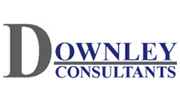 Downley Consultants is the leading international consultancy providing business and engineering consultancy services to Clients in focused sectors of the civil engineering and water markets.
Over 20 years Downley Consultants has supported its Clients in finding new opportunities, developing new markets and products, and understanding the competitive environment within which they operate.
In addition, Downley Consultants' technical expertise in geosynthetics and trenchless technology has contributed to many projects worldwide in which innovative technology has been used to create elegant, cost-effective and environmentally-friendly solutions to engineering challenges.
Downley Consultants' expertise encompasses four areas:
Geosynthetics
Trenchless Technology
Markets and Economics
Innovation and Research
This email address is being protected from spambots. You need JavaScript enabled to view it.