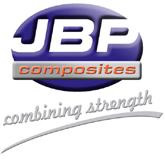 JBP Composites S.L., founded by Börje Persson in 2004, is the parent company of JBP Consultancy Services. At both companies we have a simple and unambiguous mission - we aim at all times to deliver quality across the full range of services we offer. We deliver by combining the strength of our experience and expertise.
We provide comprehensive business support services in all the areas these areas:  
Business management.
Direct management at a senior level, and advice on management issues in a local and international context.
Project coordination.
Hands on management of projects, on a micro and macro level, internationally.
Technical consulting.
Detailed technical assessments and advice on materials, technology, budgeting and implementation of projects.
Marketing & sales
Full support services for effective promotion and sales of products and services, in the international market place.
We invite you to take a closer look at the specific areas of expertise where JBP can contribute to promote growth in your business